Summary
ABUELITA AND I MAKE FLAN is about a girl who accidentally drops a family heirloom while baking with her abuela and must find a way to make things right. The book marks Hernandez-Bergstrom's author-illustrator debut.
ISBN: 9781623542658
Publication Date: August 9, 2022
Signed copies available!
Press for Abuelita and I Make Flan
"A Tale as sweet as flan."
- Kirkus Reviews
"Anita helps Abuelita make a special flan for Abuelo's birthday in this lovely picture book filled with family and love. (...) The concise text sprinkled with Spanish words perfectly conveys Anita's thoughts and feelings, and the conversations between family members are full of love and support. A recipe for cheese flan, page of translations, and photos of the author's family accompany the text.

VERDICT A warm celebration of family and traditions, this title is a wonderful addition to picture book collections for children.

–School Library Journal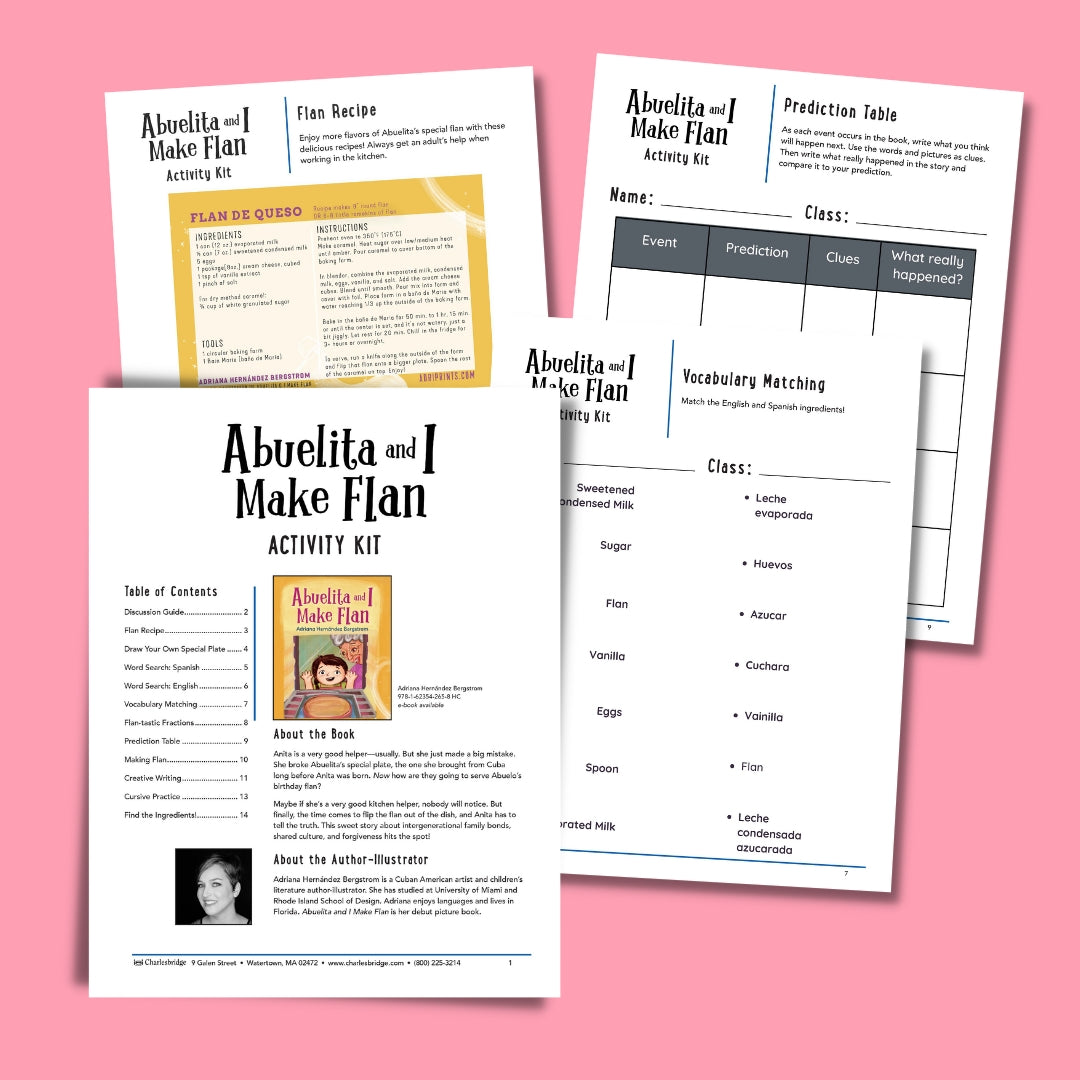 Activity Packet
Activity packet with curriculum guide, 14 page PDF (4MB). Print or use what you need! Artist and publisher retain copyright.
Activity PDF
Publisher
Charlesbridge Publishing
@charlesbridge
@charlesbridgepublishing
ISBN
978-1623542658
Goodreads
https://www.goodreads.com/author/show/19628872.Adriana_Hern_ndez_Bergstrom